My name is Mindy and I am a pillow-holic. It's a sickness I have. I have so many pillows I can't even display them at once. Some are functional, some are nice to look at, but I can't seem to get rid of any, and I'm always adding to the collection.
I found this great fabric a few months ago while looking for a good re-upholstery option. I fell in love with it, and I finally decided what to do with it.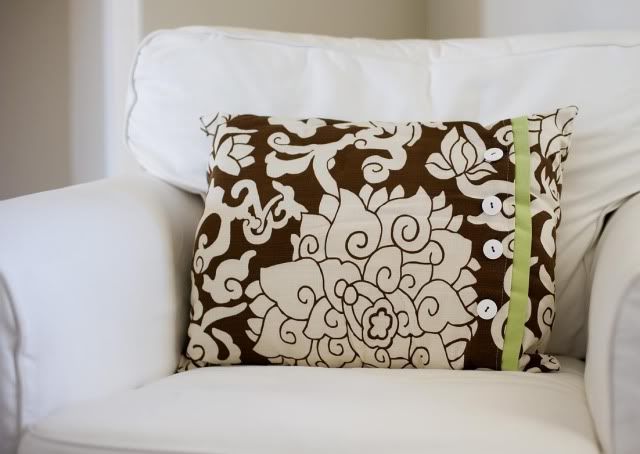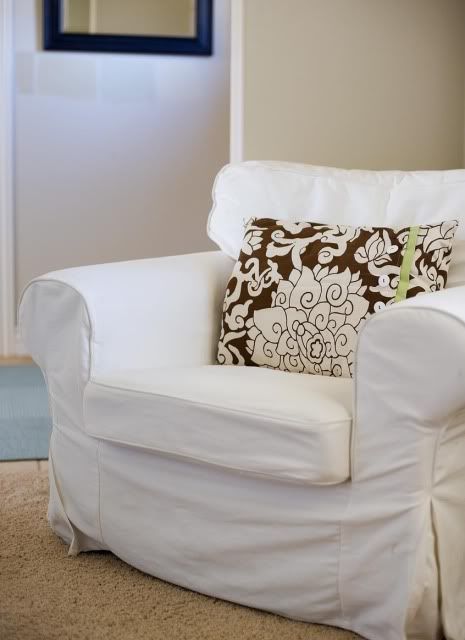 I love how it coordinates with the pillows on the couch.
This is in my "informal" formal living room. :) It's not even the next room on my list, but I couldn't help but change up the pillows a bit.
And because I have decorating ADD, I jumped ahead of myself and did things out of order again. I really just need to finish our Master Bedroom, but I decided to do something else on Saturday instead. It may or may not involve the
armoire
(
seen here
) in the family room.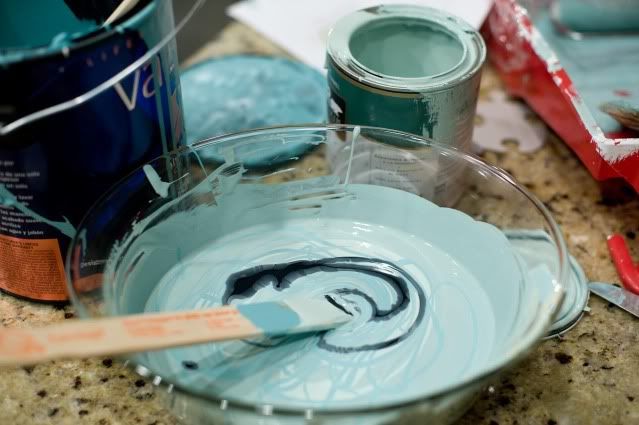 And I cannot admit or deny that I may have mixed up my own paint color (if in fact I did, it was surely out of true necessity , a.k.a. I picked the wrong color!)
The good news is all I have left to do is some distressing and I should have a little sumpthin' sumptin' to show you in the next few days.
And then
maybe
I'll get back on task... maybe.