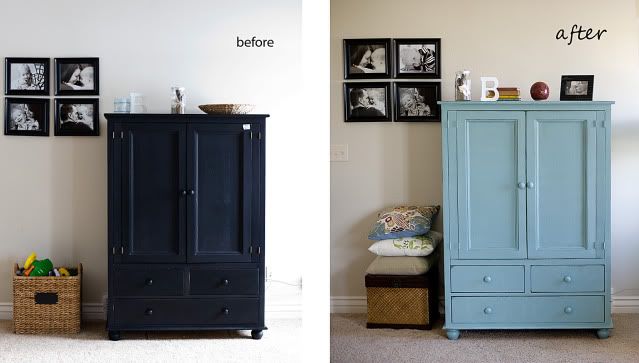 Yes, I finally did it!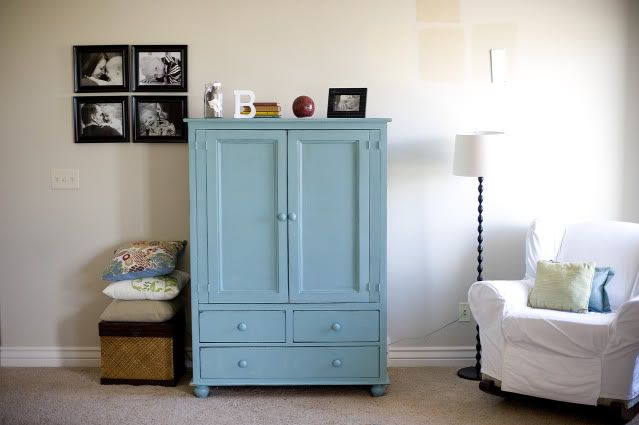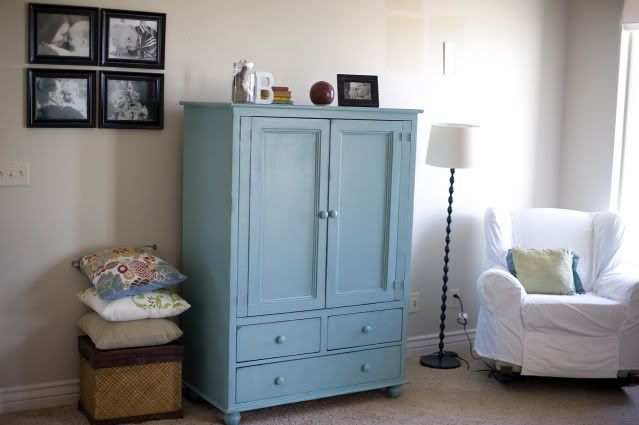 I did some light distressing on it, I used 120 grit sandpaper and just did it by hand. I tried to rub the places I thought would have been worn over time if it were an old piece. The edges, the corners, the little parts that rub together when the doors open and close. The distressed parts may have turned out to be my favorite of the whole thing.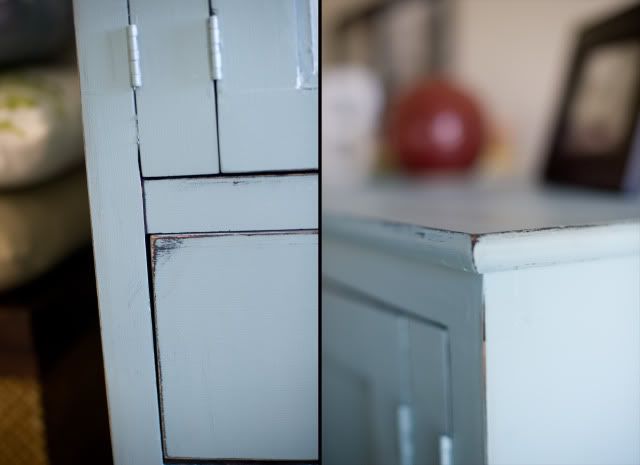 I love how the bottom coat of black paint peeks through in some places. I took some walnut stain and did a tiny bit of glazing in some of the corners and distressed places. I used a wet rag and the tiniest amount of stain and rubbed it in key places to make it look a little bit older, rather than a freshly painted piece.
I rounded up some more colorful accent pieces and pulled out some of the reds in my pillows.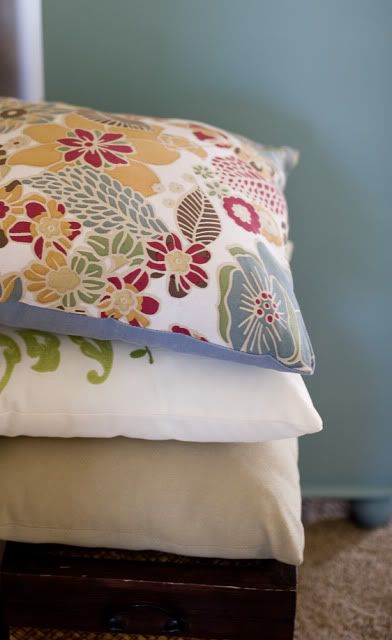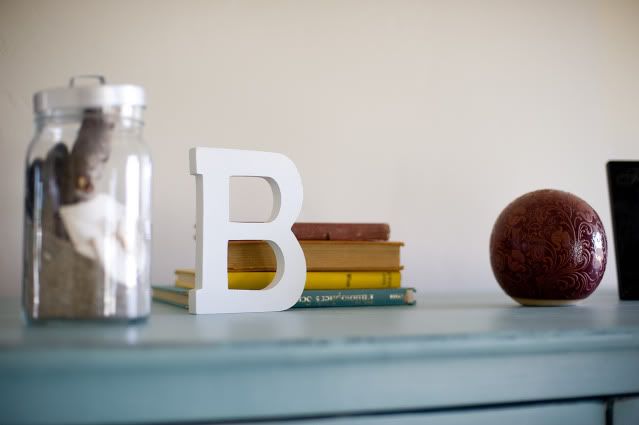 It makes the family room look
way
more fun.
I didn't hate the black, infact, I liked it, but with our dark brown couches I just felt like all of the dark stuff was sucking the light out of the room, and sucking the life out of me!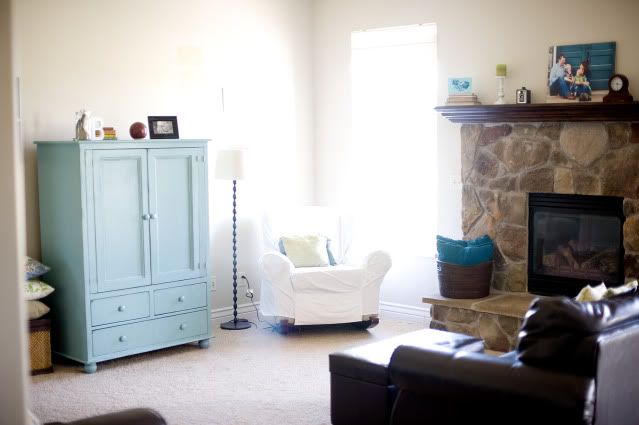 What I love about a piece like this is that it's perfect for family life. I'm not going to stress out about my boys driving their cars on it, or opening and closing the doors over and over, because it's supposed to look "lived in". When the day comes that I decide to change up my colors and phase out my blues, greens, aquas and turquoise, I can paint it another color, or white, and it will look great with layers of paint showing through in the distressed places.
I'm pretty happy with the way it turned out! There's nothing a new coat of paint can't fix!
And here's the disclaimer. I did, in fact, make my own custom paint color. I chose a color I thought was perfect (Behr Marina Isle) and I put the first brush sroke on and could tell immediately it was way too light. It almost looked baby blue next to the black. WRONG color! I panicked for about 3.5 seconds, then I remembered the turquoise paint I used in my big boys room, and added some of that and some black and a little bit of tan so it had a more gray or dirtier look to it. It turned out just right!