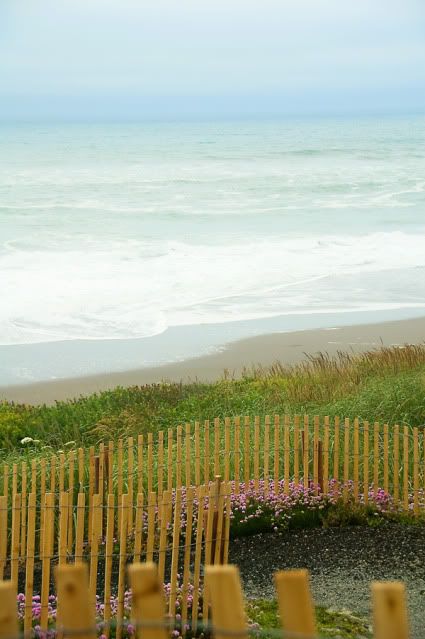 Last July, my hubby and I loaded up the car and drove 12 hours with our then 1 and 2 and 1/2 year old little boys. Our destination was the Oregon Coast.
We fell in love.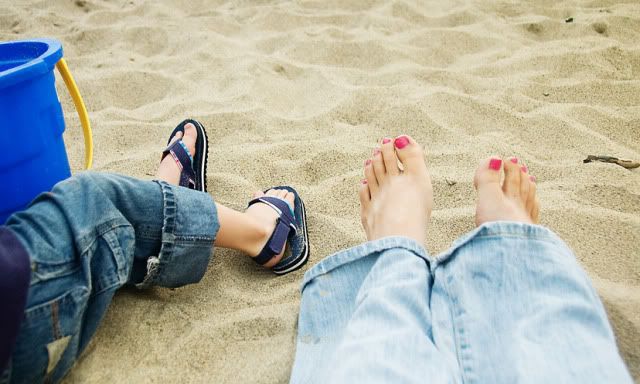 I loved the evenings walking the beach with my little fella's holding my hands, the sounds and smells of the ocean, the cool misty air... ahhh.
We stayed near Depoe Bay at a place called Bella Beach, in a little purple cottage. My oldest boy called it the "purple playhouse" and it really did feel like a playhouse. you can see a small sampling of our vacation pictures
here.
Dare I say, I love the Oregon Coast as much as I loved Maui as a vacation destination? So much so, that we decided then and there that someday we will have our own little beach house on the Oregon Coast, or possibly another (tiny bit warmer?) coastal location. We'll rent it out when we're not using it, but pack up and go there whenever we want to just to get away.
So just for fun, let's construct my dream beach house.
It would be something fun but simple. small and cozy.
image:olivia beach house rentals "parkside cottage"
my own image- these cottages were right across from ours.
since we're dreaming it would be oceanview, of course.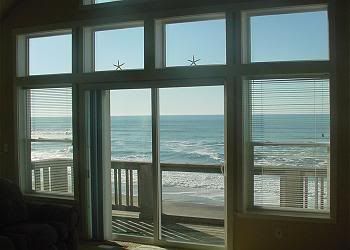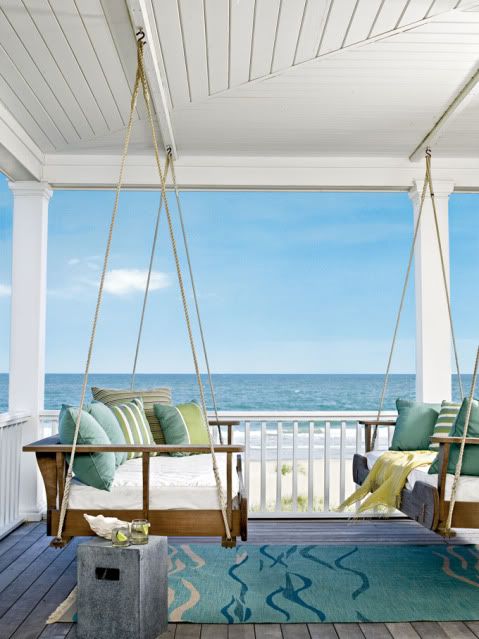 It would be filled with colors of the sand and sea. Shades of blue, aqua, turquoise, green, tans, naturals, whites, and fun accents like red and yellow.
image:house beautiful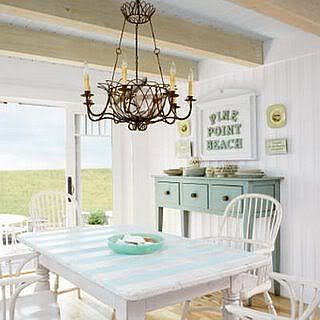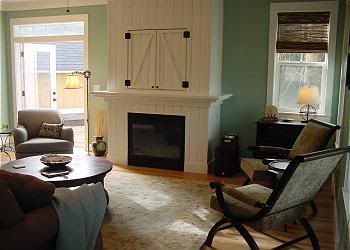 I would fill it with fun vintage finds...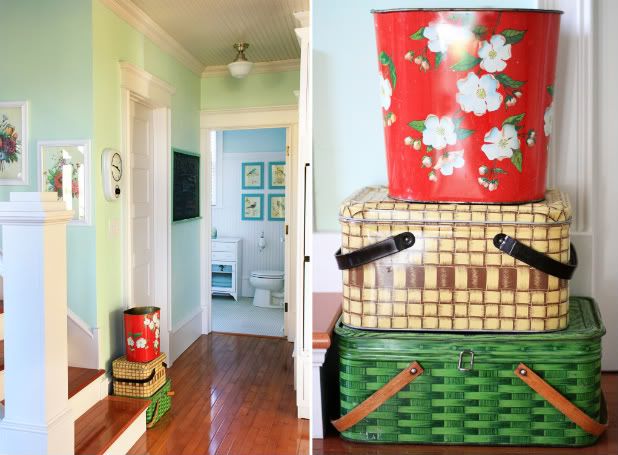 image:meadowbrook farm
and treasures from the sea.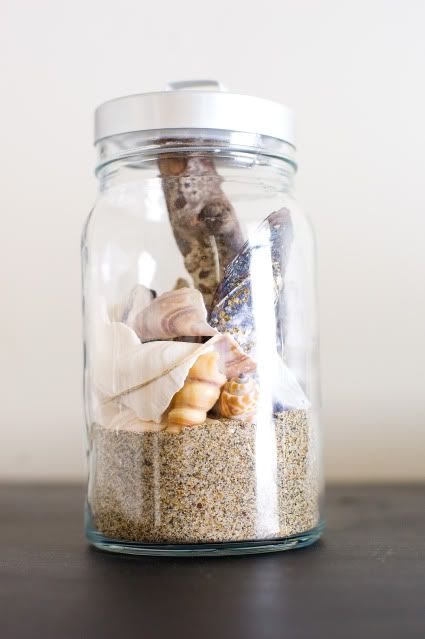 our sand and shell collection from bella beach
I'm a white kitchen fanatic, but I wouldn't mind mixing it up a little in my beach house. I would make sure to incorporate glass tiles in shades of blues,
or I would paint some or all of the cabinets blue (
maybe. If I was really brave and not feeling it with the white.)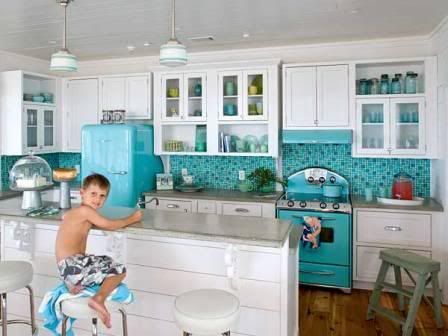 image:coastal living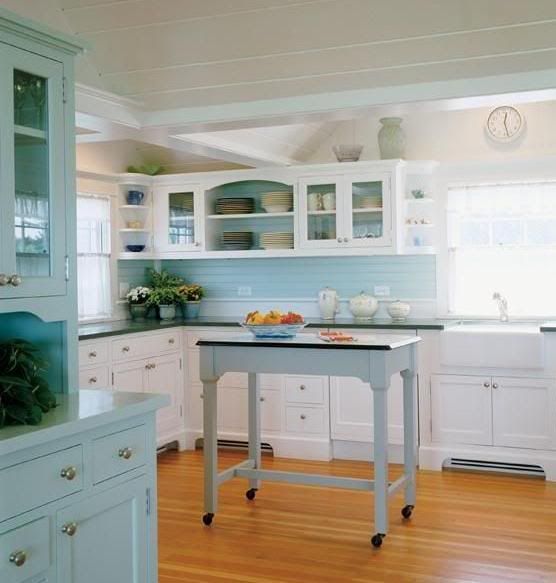 image:hooked on houses
in reality, I would just be happy with a simple little cottage kitchen like this one:
image:olivia beach house rentals "parkside cottage"
or this one
I would use lots of sea grass rugs and jute like textures.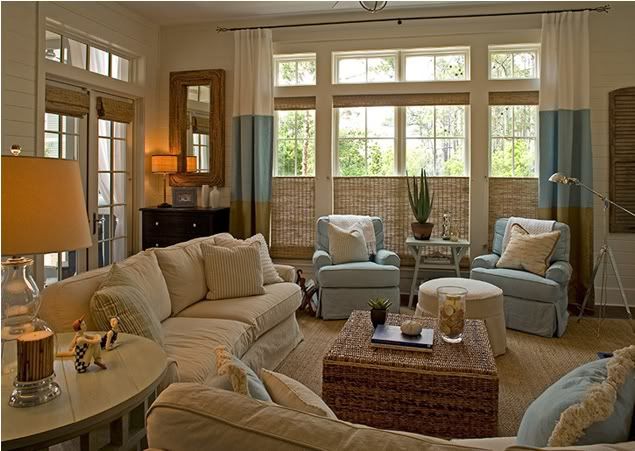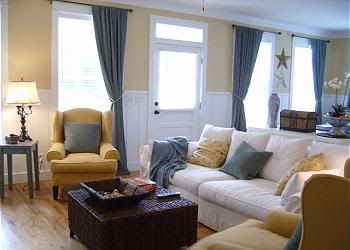 Other things on the list include: bead board and beamed ceilings, horizontal paneled walls, hardwood floors, painted wood floors in the bedrooms, and lots and lots of windows, transom windows above doors inside and out, big friendly porch... hmmm.... sounds a lot like my dream house list. :)
I think we need to go back. Right now. :)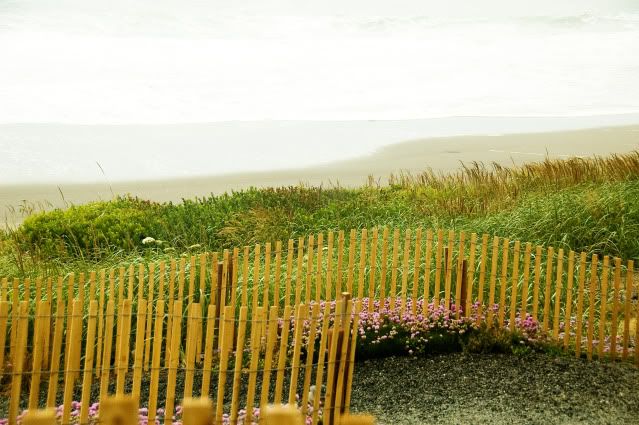 I think the Oregon Coast is calling me...