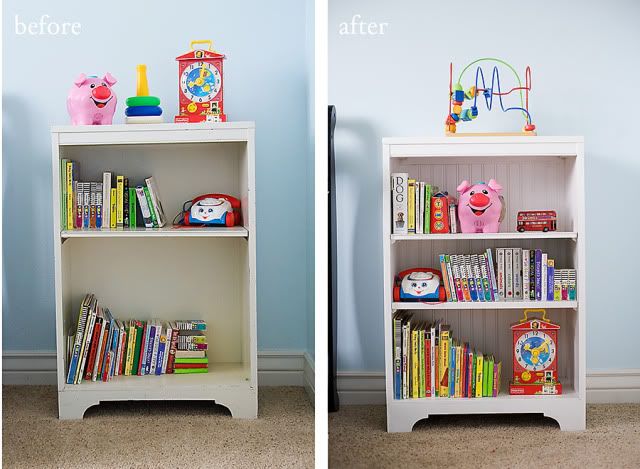 I found this little bookshelf on my local classifieds listing for $15. Initially, I liked the shape of it, it was the right size and it's solid wood. So I decided it would be worth investing some time to fix it up.
I should have taken a more dramatic before picture, or used the one from the ad posting, it really needed some love.
It was pretty easy. All I did was remove the original backing, which turned out to be a sheet of real wood, so it didn't crumble the way cardboard or particle board would have.
I bought some tongue and groove bead bord panels that where pre-packaged and cut to 32" long, which was perfect for my bookshelf, all I had to do was rip one of the pieces so it was the right width. I measured and cut a new shelf for where it was missing one, painted it all with white high gloss paint (for kids things it's the only way to go, it cleans up so much better) and nailed the bead board onto the back.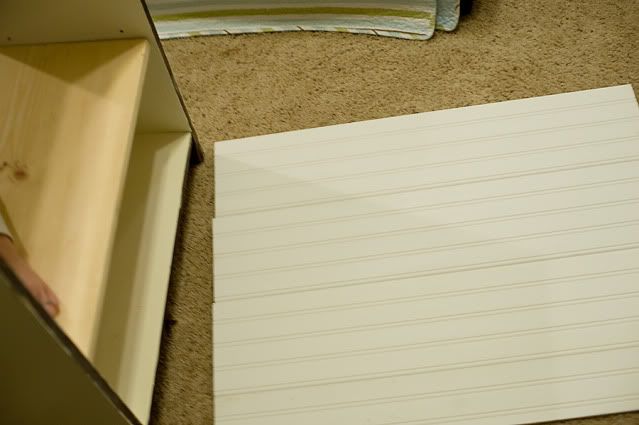 The bead board may not seem like it made the hugest difference, but I think it did. It gave it a lot more character and looks so much better than just the plain white panel back.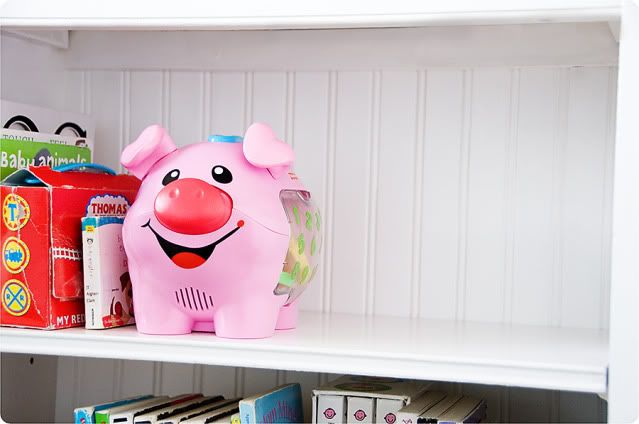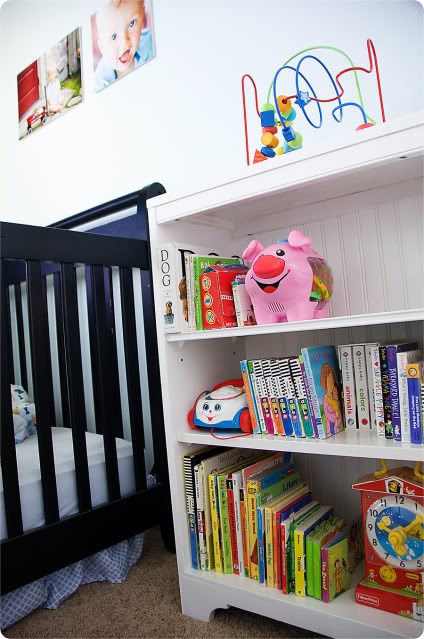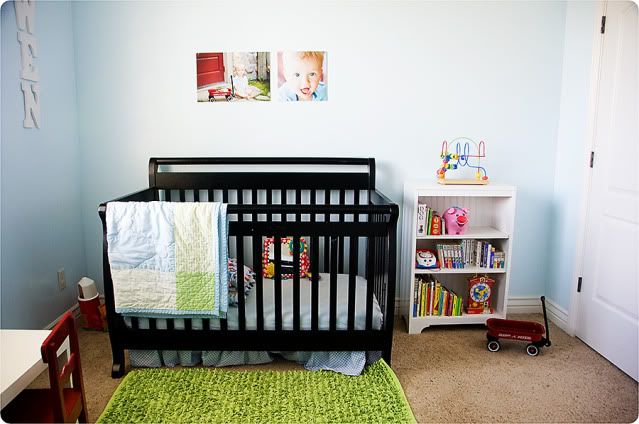 By the time it was all said and done the whole thing came in around $35. Not too shabby. And a whole lot more fun than just going out and buying what I wanted, for sure!
see the rest of his room
here