We're kind of in an in-between phase with this one.
If we had stayed in the same house, he would still have a baby room. He is close to being ready for the toddler bed, but he sleeps so well in his crib that I'm holding off as long as possible. I didn't want to spend too much on his room, because he will be moving in with big brother when baby #3 comes, which IS NOT any time too soon, I'm not expecting, but soon enough that I didn't want to go overboard on his room for now.
There are still a few finishing touches, like window treatments, trim around the window and some canvas prints to hang above his bed, but here's the current state of
my baby boy's room re-do
.
Here's the before: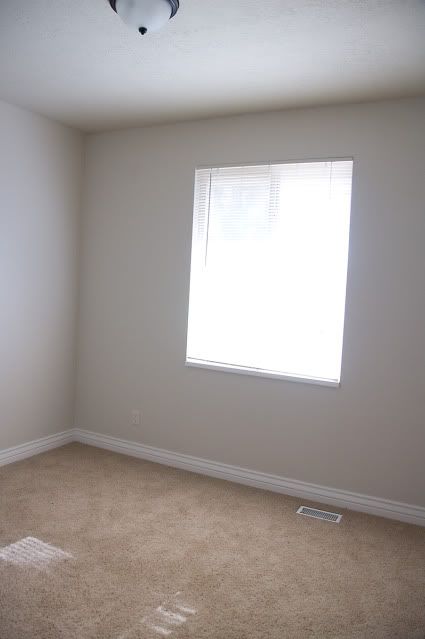 And the after: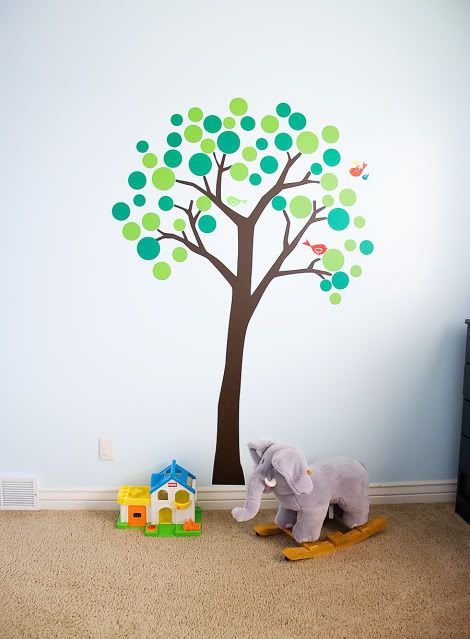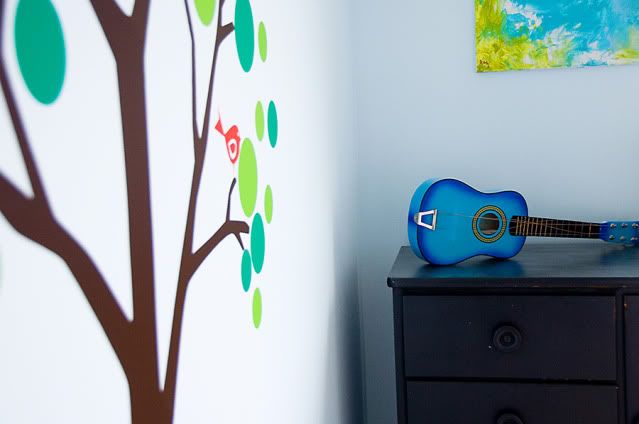 The tree is vinyl. I found it on etsy. It cost about $40, and the birds where an additional $5 or so, they are from two separate sellers.
I could have painted it, but if we ever wanted to change it later I probably would have had to sand it down and prime over it... I decided this would work better for us.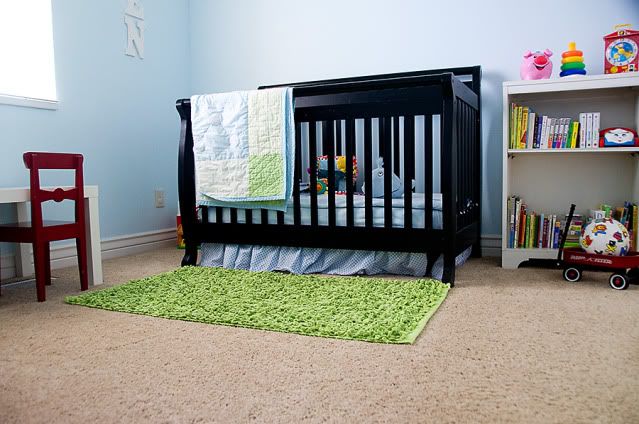 The loopy chenille rug is from Target and cost only $20. It's so soft and he loves to sit on it and read books, or just roll around on it.
This is his own original artwork. I got blank canvas and some acrylic paints and each of my boys made one on a warm day, outside, last fall right before we moved.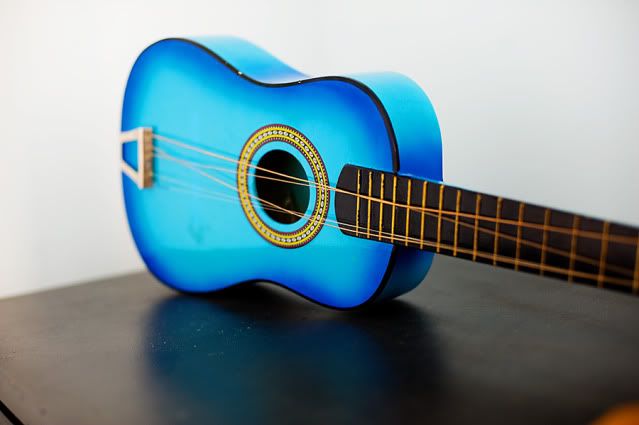 He is our little music lover he got the piano for his first birthday and I found the little ukulele from a local thrift store (deseret industries) for $10. It was a steal. One string is broken. It's fixable. It plays and holds it's tune. It's the perfect color. I love it. I've borrowed it on occasion for photo shoots as a prop. Lots of fun.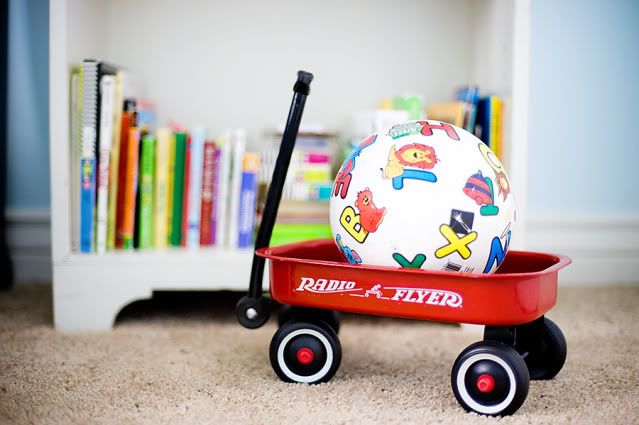 I found this bookshelf on local classifieds (KSL Classifieds) for $15! It's solid wood, and pretty old. It has a makeover coming... soon.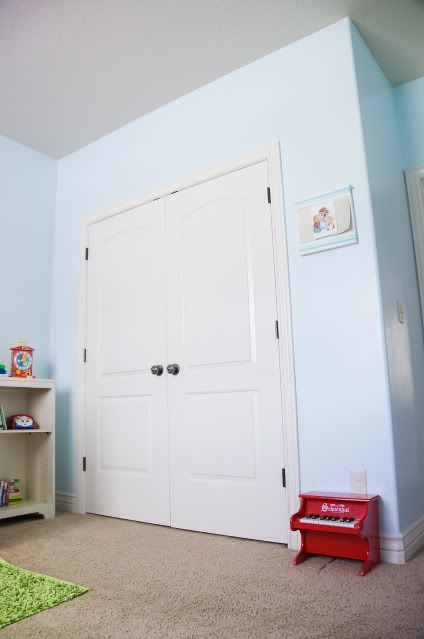 I'm planning on making canvas prints of these images for the empty wall above his bed: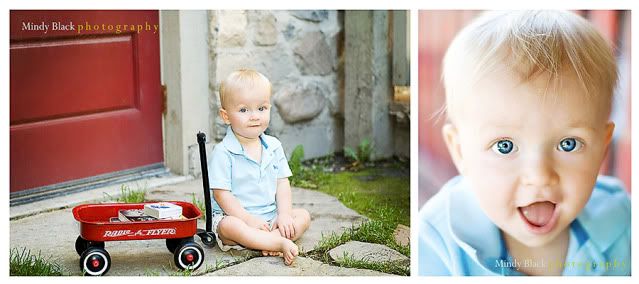 And there you have it.
I knew he would be in this room for less than a year and a half probably, but I felt like he needed a colorful place to live and play in the mean time.
Most of the updates where pretty cheap, I kept his same furniture and bedding. He loves it, he gave the tree and birdies "hugs" when he saw them, and he now wakes up talking to his birdies in the morning. You can hear him through the whole house. It's most enjoyable!

I learned something about paint colors:
In the January Better Homes and Gardens there is an article about choosing the right shade for you. It says choose the color your first instinct tells you is the right one, then go a shade or two lighter on the same paint card. I thought that was bunk that some crazy made up. I had a hard time choosing a blue for his room. I wanted it kind of like the blue in his old room, but I didn't save the info and I couldn't even remember what it was... I had it down to three colors. I let my husband pick one of the three. It looked good so we went for it. At the store when they mixed it up and put a dot on the can... I kind of freaked out on the way home, it looked to light. Too white-ish. I told my hubby if it was too light I was re-doing it for sure. I wanted just the right blue, like his old room... when we got home we found an old stir stick while gathering the paint supplies. It was identical to the color from the stir stick from our new paint... and as it went onto the wall I breathed a sigh of relief. It was perfect.When you are surrounded by four walls of color it seems like a lot more color than a dot on a paint can lid, or a little square paint chip.
Turns out it was the same exact color, and it was a shade lighter than the one I first gravitated to, but it was perfect. Maybe they know what "they" are talking about. I'll try it again next time and see if I have the same happy result.
edited to add new pictures of the bookshelf fixer upper and prints above his bed: