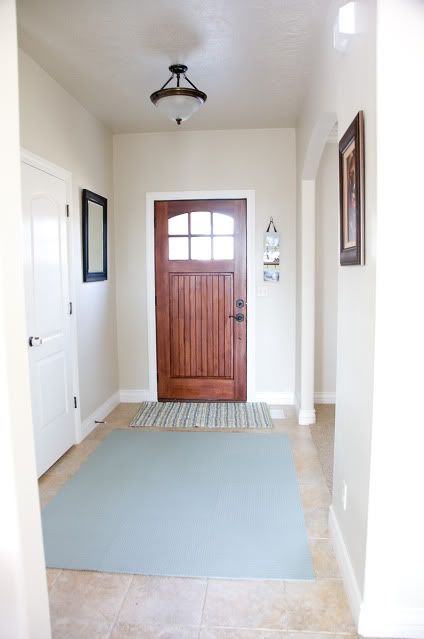 First of all, remember back in February how I actually got lucky and
won
something? It was a big deal... I really don't ever win anything, so I was super excited.
I won a free FLOR rug from Chris @
Just a Girl
.
It took me several weeks to choose the rug.
Believe me, I have a hard time making decisions. When we go out to eat I will stare at a menu for a really long time, then usually narrow it down to two or three choices and then make my husband pick from those choices for me, I just a have a hard time making little choices like that. I always second guess myself.
So sending me to the FLOR website and making me choose ONE rug from all of those possibilities was really tough.
really

tough
.
I stewed over it every night for several weeks. Finally my husband
forced
encouraged me to just pick one. So I did. I chose "rake me over" in lime. And as soon as I clicked the button I knew I made the wrong choice, so I hurried and sent an email to a nice lady named Gina (thanks, Gina!) who was my contact and changed it to "corrugated rib" in Brooke, which is a really soft blue with a tinge of sea foamy green in it.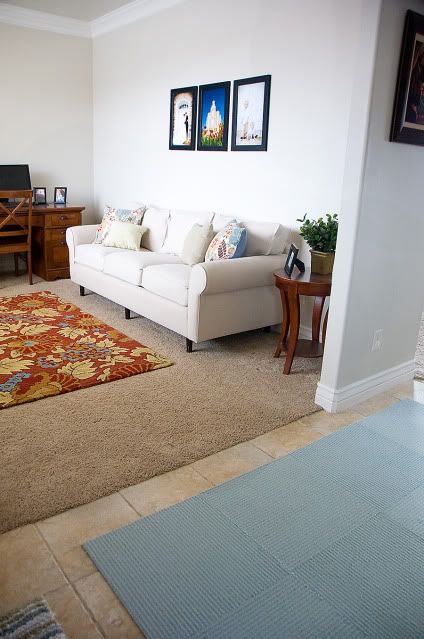 It goes well with everything you can see from the entry way, and I like how it picks up the blues in the living room rug.
And how it coordinates with my blue, green and white striped rug by the door: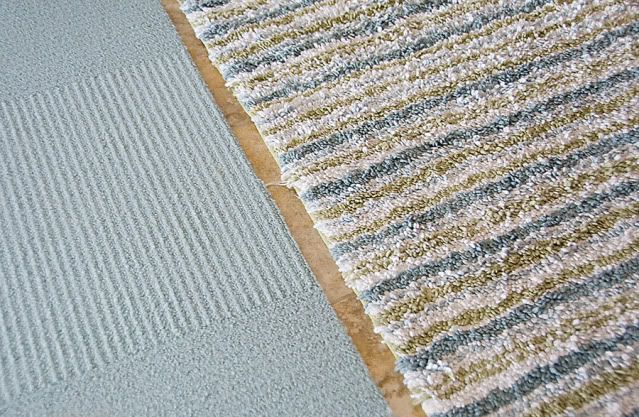 It came some time last week, it only took about a week from when I placed my order. The carpet tiles where all stacked in a box, so it wasn't a big awkward package. It also came with these great adhesive dots to stick to the bottom so it won't slide around. I haven't done that yet... just in case I decide to move it.
I tried it out in lots of different places, the kitchen, the hallway as a runner, I even tried it in our bedroom on top of the carpet just for kicks. I decided I liked it best in the entry way. I'm so happy with it that I would order from FLOR in the future. (they didn't pay me to say that, and I would have won the rug regardless, I really mean it.)
Thanks to Chris and Flor for such a great give away!