I've been meaning to share this for those who may have missed it, but this great house was featured in the February Better Homes and Gardens issue.
The moment I saw it I was in LOVE with the fun and colorful spaces.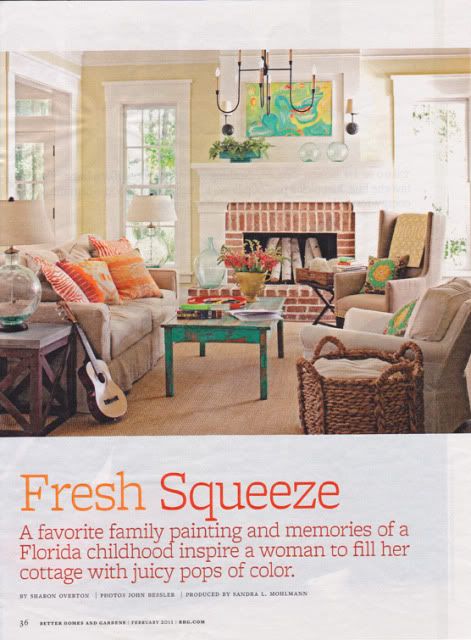 This stair case is one of my all time favs! I love the built-in shelving and how that hall just looks so perfect right there leading into the family room.
Little pops of Aqua and orange all over, even on the outside of the house. I love that it's mostly white, the white makes it classic and the bright colors hint at what's inside.
And how fun is that front door??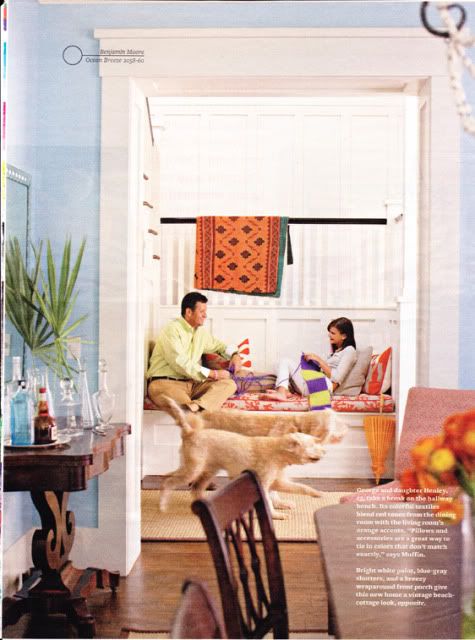 Of course I always love me a fresh white kitchen. Commercial grade gas ranges always come in handy too. :) My dream house has one of those for sure. I love the color on the island in this otherwise crisp white space. It's perfection!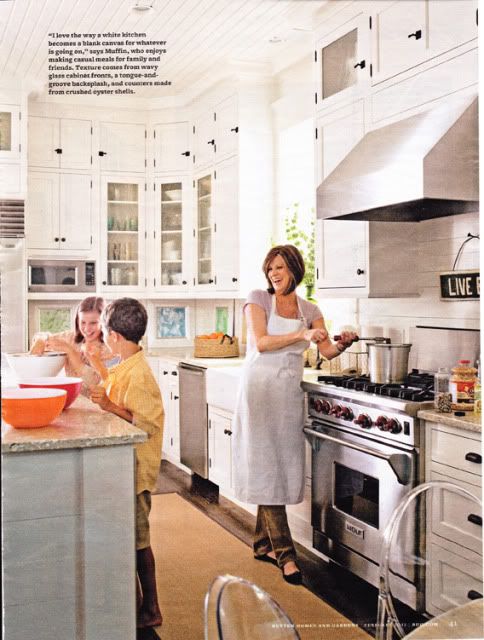 I ripped this whole story out and put the whole thing in my inspiration file. There are a few more rooms featured, but these were my favorites. I hope you all enjoyed it as much as I did!
So (in my opinion) why this works so well... the oodles of white trim tie every room together, the huge windows let in lots of natural light, the color palette repeats throughout the house, some rooms add in a few more colors, but they all have at least one or more of the colors in the main palette. It fits the family who lives there, and she created a space with meaningful things. Very well done. I'm taking mental notes. We can all do this in our own way with things and colors that inspire us!