We woke up to SNOW today. Real live snow. The news reports say that my little town got 7 inches. I don't think we had nearly that at our house, but it was more than I would like to see a few days before Halloween.
I'm so sad that the leaves just barely started to turn, only to be blown off, rained on and snowed on. I feel like we hardly got to enjoy fall.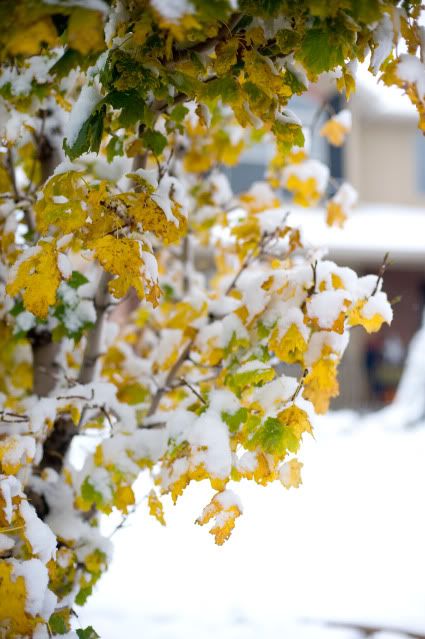 My little fella's didn't seem to mind at all. The big boy pulled out his snow pants from 2 winters ago... um, a little snug, but he swears they fit just fine! :)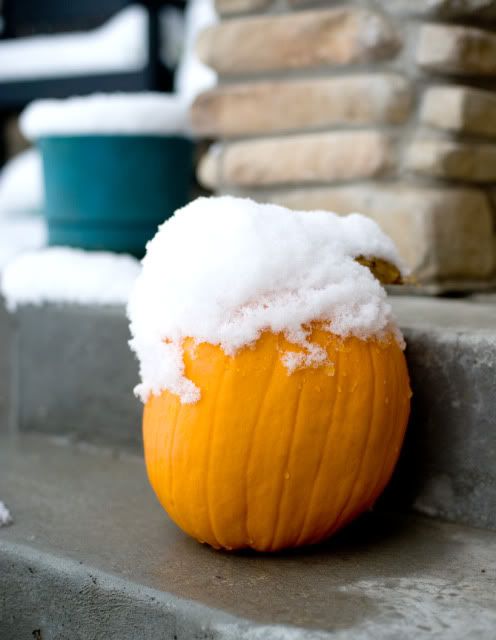 It's just not right! Icy pumpkins?? Ugh!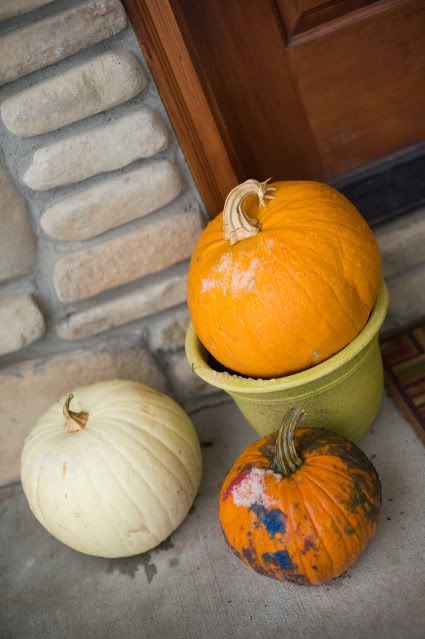 Tonight we are expecting a low of 29 degrees. For real. I'm not even kidding you.
So, I'm taking suggestions.
Where should I relocate so I don't have to live in an
icebox
for 6 months out of the year?
Seriously, I'm
so
not even joking.