We did a bathroom renovation in our last house, and removing this sheet mirror was a task. It got all chipped and broken in the corners, but was in good shape everywhere else. Because of it's size I really wanted to see if I could salvage it. And it kind of made me sick to think of tossing it into a landfill.
So I found some chunky MDF molding that I really love and gave it a try.
My hubby cut a piece of plywood that was just smaller than the mirror and we used epoxy to stick them together (for the purpose of having a good stable surface for mounting it to the wall). We then made measured and made miter cuts to frame the mirror with the trims. Once they were all matching up just right, we used gorilla glue to stick them to the mirror. I used heavy cans of tomatoes and other home canned veggies to hold it all in place on our picnic table while it dried overnight.
The next day I masked it off and spray painted it a nice soft white.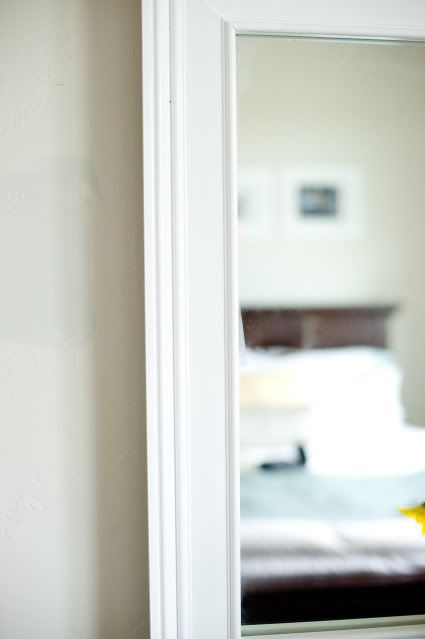 The last step was hanging it. We used D rings and hooks rated at 40 pounds each, just to be on the safe side.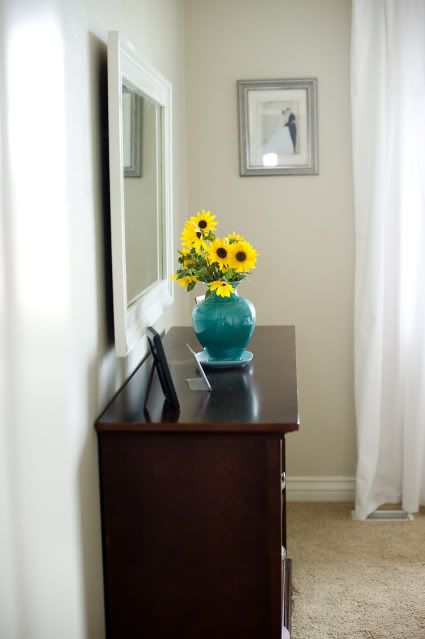 I'm happy to say it actually worked, and the total cost to us was about $15! I don't know if I could have found a deal like that anyway, but it makes me happy that we gave something broken a new life.