"Hallo... It's fabric day!"
(As said by FRONK from one of my favorite movies, Father of the Bride Part 2)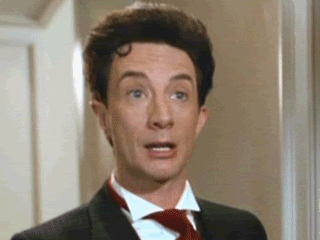 I announced this to my husband one day last week when he came home from work (yes, of course I said it in my Fronk voice). I had taken the boys out fabric shopping and I came home with loads of sample pieces.
(Note to self:
fabric shopping + 1 three year old + 1 [almost] two year old= chaos
.)
This is what I'm planning on doing with all of this fabric:
I picked this chair and ottoman up from a classified ad. ($30 for the set!)
I've been looking for a
re-upholstery candidate
for over a month now and was delighted to find this one, it's in great shape, the cushions and frame are all good, it just has faded fabric and a tear in the ottoman. I plan on teaching myself how to upholster on this baby. I'll let you know how that goes.:)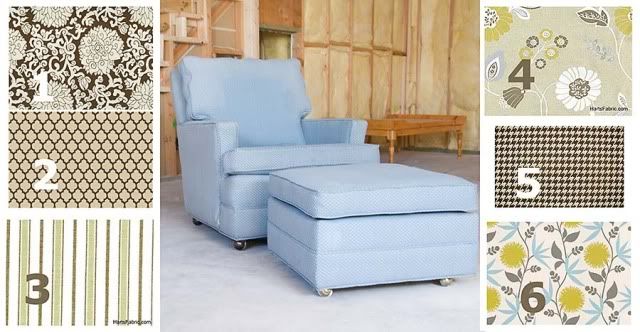 I love it's shape, and it's a good size for my living room. The couch in that room is kind of off white: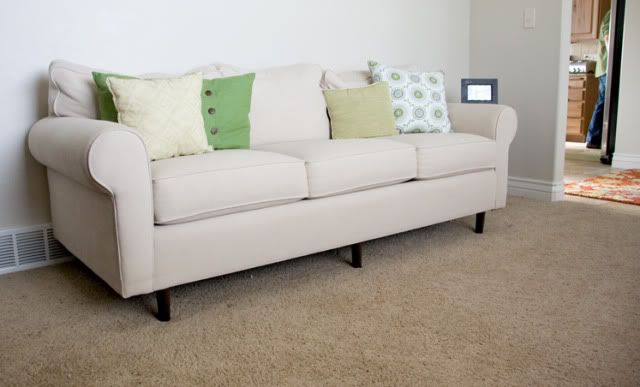 So I'm deciding between those fabric choices (or something completely different) for the chair. I don't want a "stuffy" formal living room. I want it to be casual and inviting.
Any opinions on these fabric choices? Which ones do you like the best?
My other ongoing project right now is the
master bedroom.
Here's what I've come up with for fabrics: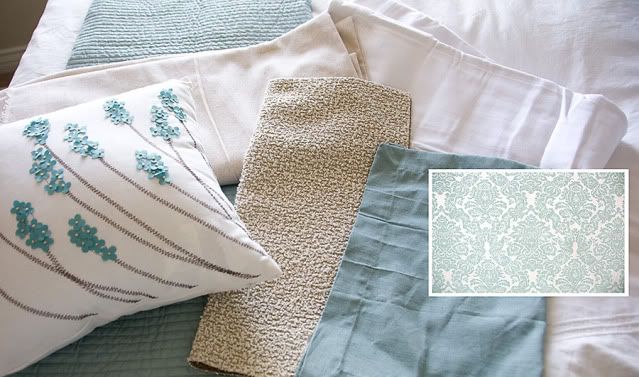 All of this will be against the backdrop of my white duvet cover.
Here's where I'm going with it: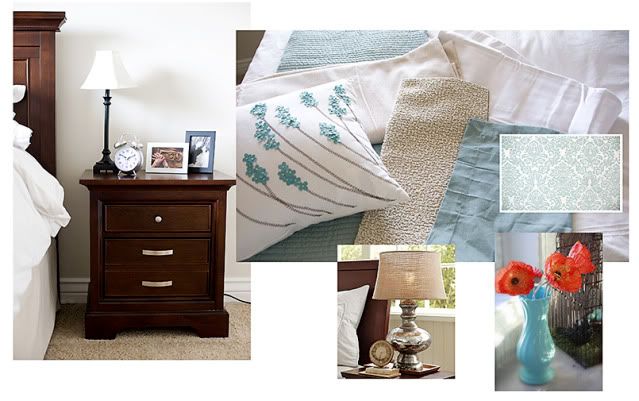 I have most of it pulled together and was really hoping to get some sewing done, but my hubby has been out of town on business so it's just me holding down the fort with my little guys. (I don't know how single moms and dads do it, but those of you who do are AMAZING! I don't think I would do it very well, it's hard hard work!)
On this fabric hunting expedition, I also found all of these!
discontinued sample fabrics at JoAnn. They are already surged and the perfect size for pillow forms. All you have to do is attach two of them together or use a different fabric you already have as a backer.
And at $2, that makes for a pretty inexpensive and easy pillow form!
Now I just need to get sewing (and upholster-ing!)