The pictures I posted this morning had some troubles, so here's a second try at the progress on the stairs. It's going to be Gor-geous!
way before:
after the drywall phase- we opened up that closed dark stairway: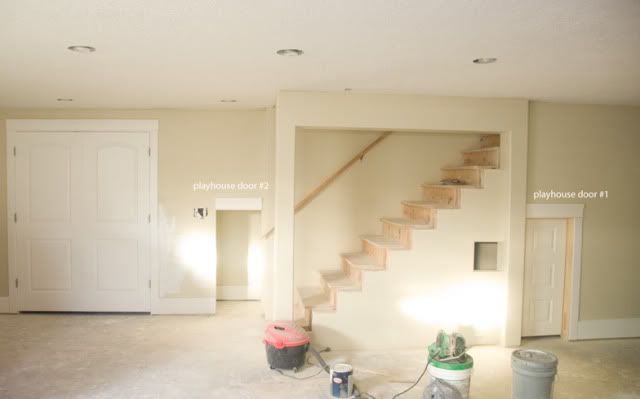 current progress: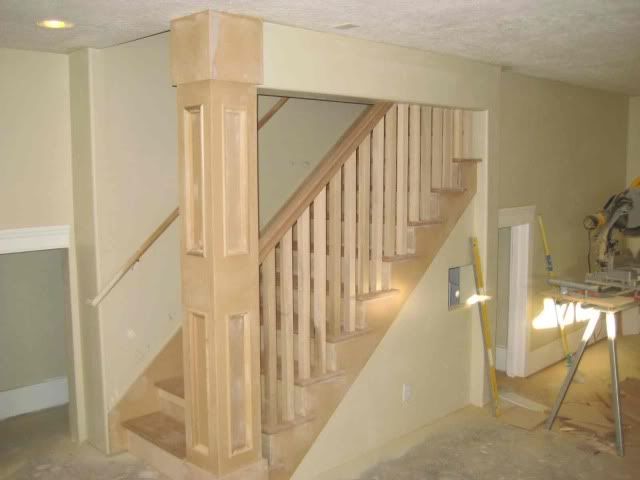 I mentioned in my post this morning, but to re-cap: the treads will be stained dark, the trim pieces and banister parts are going to be white, along with the column/post thing at the bottom.
I promise some better pictures when it's all said and done and baby and I are home and recovering. Until then, I'm afraid my posts will be sporadic and random... but it's all for a good cause!