Remember that great chair that I found last spring? You know, the one I planned to learn re-upholstery on? It's still one of my goals to learn to reupholster, however, I kind of wanted that thing finished, and with all that's going on right now I didn't see that happening any time soon.
Besides, I had no idea what fabric I wanted, and since I'm famous for changing my mind (seriously, ask my husband!) I decided that a slipcover would we a great way to go... I tried making my own last spring and it turned out "ok" but not great. And it kind of gave me a headache.
In a random google search I found Shelley (
Custom Slipcovers by Shelley
) and decided to turn my chair over to her!
I found a cute pin stripe fabric that will go with anything (the stripes are charcoal gray and if you look close one of them has a bit of blue-ishness in it.
And here it is!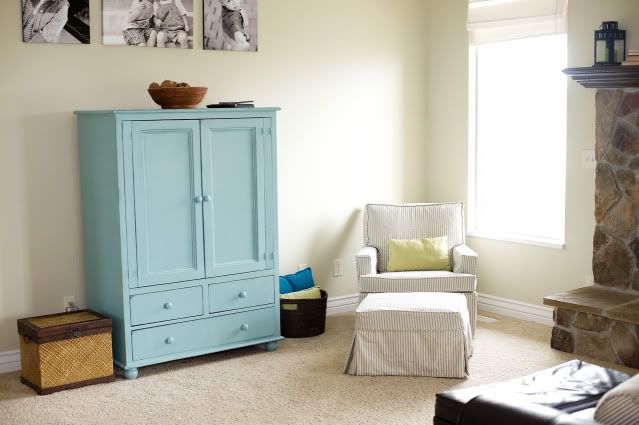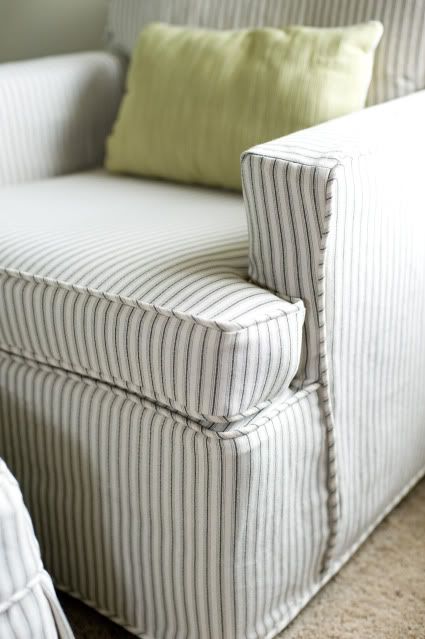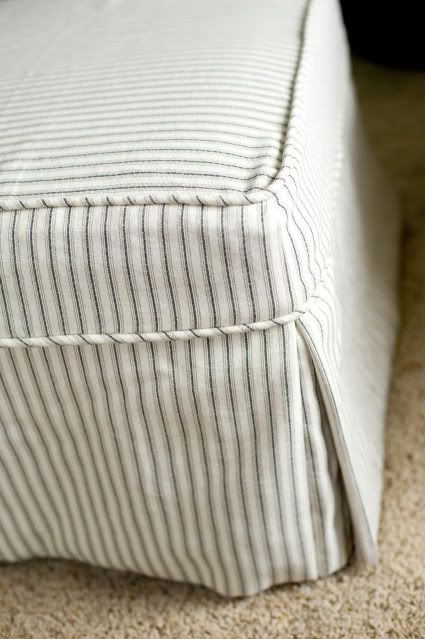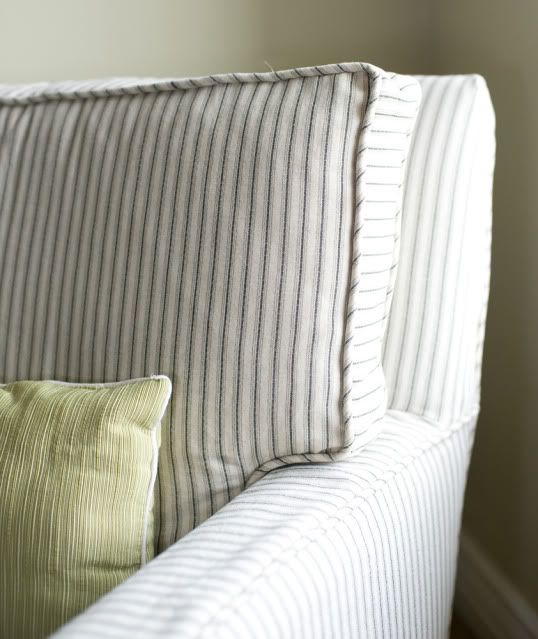 To say I'm in love with it would be a total understatement! I'm so happy with how it turned out! I'm such an impatient sewer, I would have gone crazy attempting something like this, it was so nice to just turn it over to her and not worry about it.
This chair was supposed to go in the basement, I still might do that, it would look so cute with
sectional
, but I'm loving it in the upstairs family room right now.
We have one more little makeover coming to it, in the form of some pretty new wood legs to replace the dated wheels. It's going to look even cuter!
Check out
Shelley's blog
for more of her amazing transformations! Pure slip covering genius!