Hello there! I'm so excited about what's been going on down in the basement that I have to share!
My hubby has some serious skills and has been slaving away to make this basement the basement of my dreams!
I know it's nerdy, but things like this make me love and appreciate him more than anything else he could do. Some gals like flowers and jewelry, I'll take some trim work or house projects any day of the week over those things!
Check out these oh-so-pretty craftsman-y window casings that he built!
We've only done the first coat of paint, they need another for sure, but I love the way they're turning out!
They started out looking like this: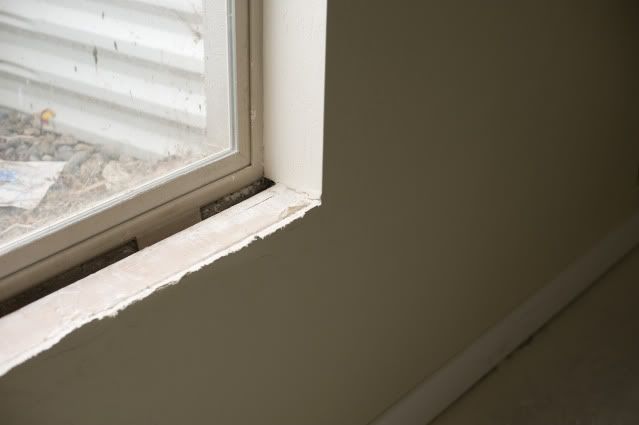 I would say he's come a very long way!
I'm so excited to be in the final stages of our projects down there! We are seeing the light at the end of the tunnel!
Happy Friday, I hope your weekend is fabulous! Mine is going to be great, it will be filled with more pretty trims and basement work!