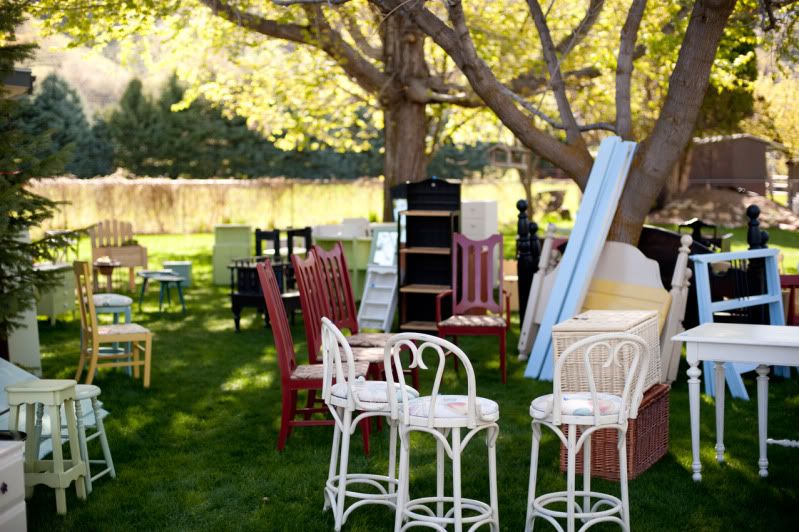 I want to tell you all about one of my favorite little blogs.
I think some of you will really enjoy this:
We Do Re-Do's
These fun people take in broken down furniture and refinish it and make it fabulous.
I found them from a classified listing actually, sometimes they list some of these pieces for sale online, but mostly they do this big twice yearly yard sale.
My good friend Holly and I went (with our brood of four little boys in tow) on the first day of the sale, within the first hour, and it was so packed that we still missed out on treasures we were hoping to bring home.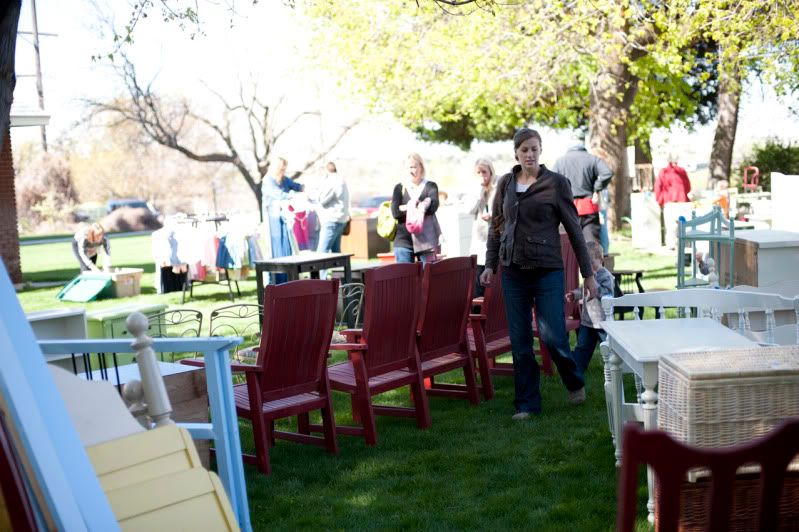 There where probably hundreds of things for sale. It was fun to look. We did make off with a few fun things: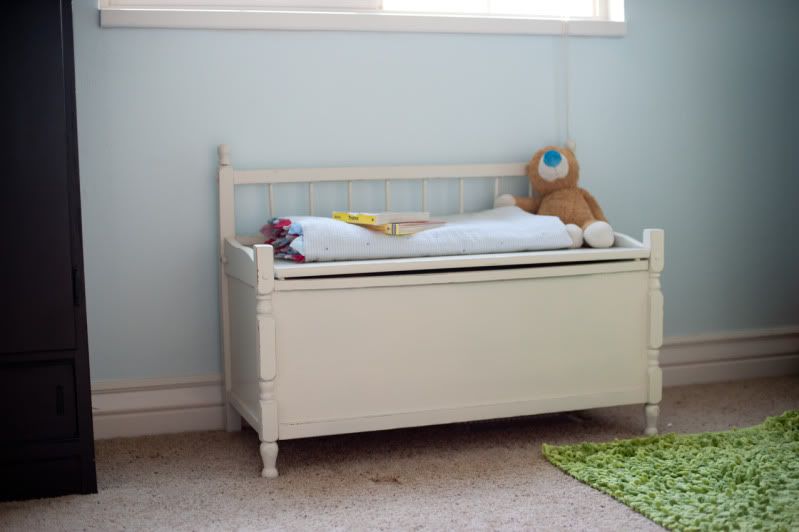 this little vintage toy box for my little one's room...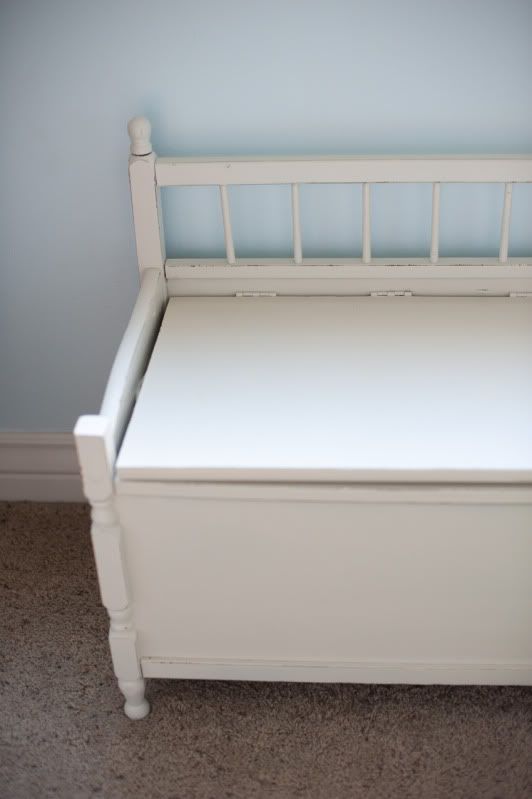 mostly, he likes to stand on it and look out his window, but has stashed some things inside.
this cute mirror I put in a long hallway leading to the garage.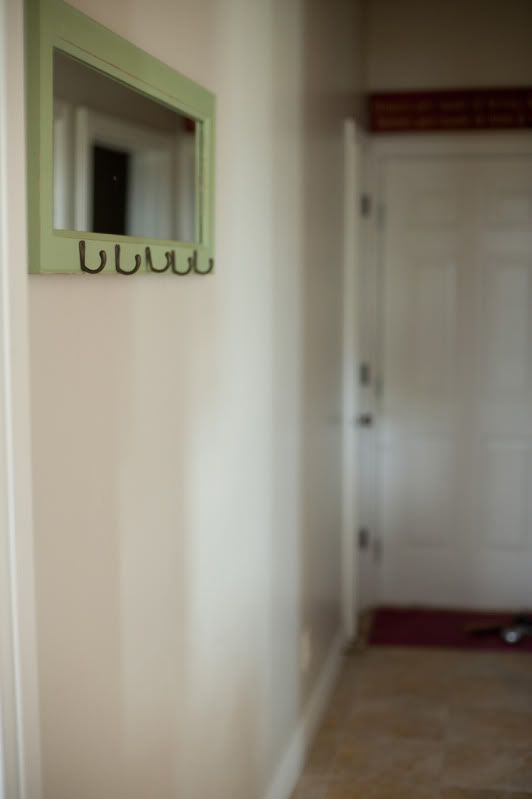 and Holly snagged herself one of these babies:
and a handful of other great things, like a yellow toy box, a red gardening bucket and a mirror of her own.
All in all, I'd say it was a pretty good yard sale. I'm still mourning the loss of this farmhouse table
They were only asking something ridiculous like $180 for the whole set, six chairs and a large table with a leaf. I've been watching this table for months and I should have just gone and bought it before the sale. (I would have for sure covered the chairs in a different fabric, but I love the shape and the color was a nice creamy white. so much prettier in person) Just as I was walking up to it, a girl took the tag off, thus claiming it as her own. If that wasn't bad enough, I had to see it being loaded into a truck that happened to park next to me. Oh, the agony! Next time, I'll jump on it.
Now I'm in a yard sale mood! Need to find another good one!