I'm so excited to share this with you! I was contacted
My Memories
to host a great giveaway! We're giving away the My Memories Design Suite. What is My Memories, you may ask?

It's an award winning digital scrapbook software that is extremely easy and fun to use. My Memories Suite is rated #1 by Amazon and TopTen Reviews. Using this software, anyone can create digital scrapbooks, photobooks, cards, calendars and gifts without having to buy expensive and complicated software programs.
I'm especially excited about this, because I take LITERALLY
thousands
of photos every year of my kids, and I print less than 10% of the photos I take. I've made it a goal this year to get all of those photos printed into photobooks and scrapbooks so we can enjoy them!
I decided to give it a whirl, and got right to work playing around with my copy of the software, and found it easy to use and versatile.
I made a photobook spread of some recent pictures I took of my baby Noah last week. (He's 6 months old already!)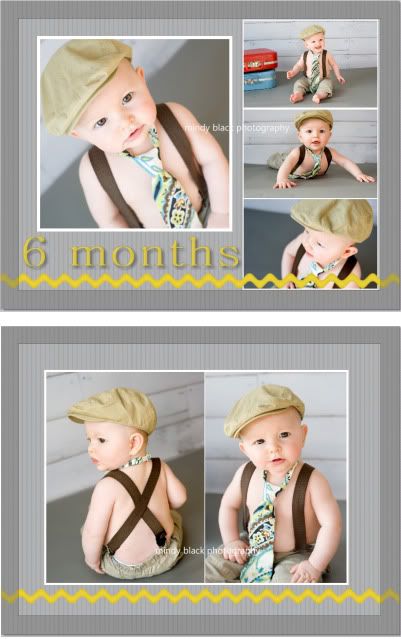 This is what I came up with while exploring the software in just a few minutes. It was fun! I can't wait to put the rest of the pictures in and actually PRINT them!
They have lots and lots of background choices, embellishments, text, journaling options and layouts. It was fun and easy! And it's not just for scrapbooking... you can do so much more with this! It would be great to use for calendars and cards and anything else you can dream up!
So, here's the BEST PART!

We are giving the My Memories suite to one of you!

Just head on over to My Memories and take a gander at all of the good stuff they have to offer. Come back and let me know what you think of it! Tell me about your favorite paper pack or layout, or anything that you see and LOVE!

Leave a comment, and you're entered.
*giveaway ends Tuesday, Feb 21, 12AM MST. Winner will be announced Wednesday morning!
Also, as
a special for all of my readers, they are giving a $10 discount off the purchase of the My Memories Suite Scrapbook software and a $10 coupon for the MyMemories.com store!