A few years ago (right before we moved, actually) Scott's mom gave us this old dresser that belonged first to his Great Grandma Harris, and then he and his brother used it as kids. It even had red crayon marks to prove it, not sure if those are courtesy Scott or Michael, but it was funny to see that.
I was really excited to aquire it for it's history and for it's curves. I love the serpentine design of the drawers. It's really a cute piece of furniture.
Before:
After: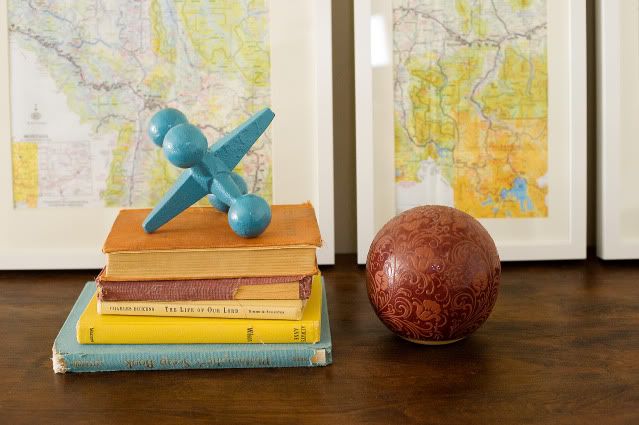 It was in rough shape. Well built, but had seen better days, for sure. The drawer fronts where coming apart at the joints and some of the back supports where loose, causing the whole thing to shift and the drawers to not be able to slide in. One whole side was barely hanging on. I really wanted to save it. It took me this long to get around to it, and to know what to do with it, but I basically took it apart and reassembled it, banged on it with a hammer and eventually got it all put back together and working. I'm proud to say, the drawers now slide in and out with ease and it didn't fall apart when Scott and I packed it in the house and down the stairs. Let's just say, the thing was dang heavy. They just don't make 'em like they used to.
I had to sand down the entire top to get around some water damage.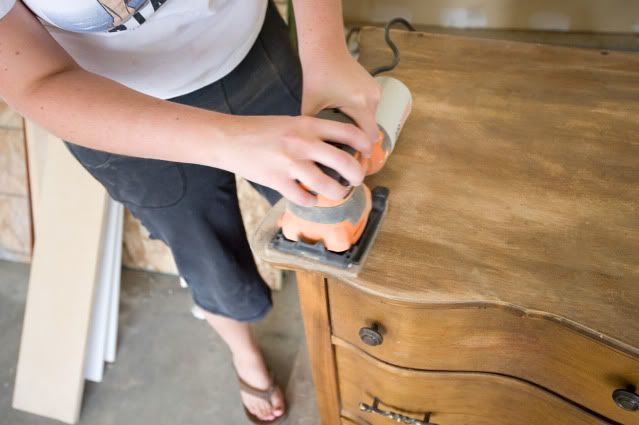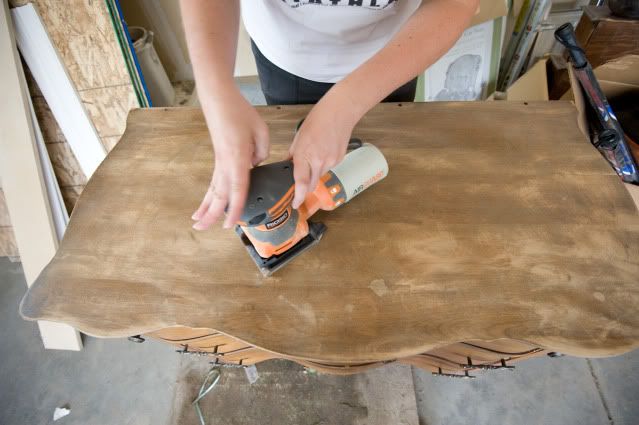 I then restained the top in a dark walnut and used the same white we have on all of our trims and wood work in the house. I think the white really made the hardware pop. I wouldn't dream of replacing those old tarnished brass knobs.
The plan is to use this dresser in the new basement to house all of our games and puzzles. Perfect storage, and it gives the space a lot of character. It really needed something "old" to mix with all of the new.