When I was hospitalized in April, we were really, really close to finishing the basement. By the time I came home in May, the carpet was in and most of the left over things were done. I've intended to show a little peek of the basement for a while now, but I've been on a bit of a blog hiatus of sorts. I just don't have time to sit at the computer any more!
We have been enjoying this space for the last few months though! I LOVE the extra closet space, it's fun to have a place to hang out and play together as a family, and I look forward to making the space cozy and decorating it up, it's still very utilitarian and quiet plain right now, but it's another thing on my "things to do when life settles down and I have free time again" list. We have some loose ends, little bits to finish off here and there, but it's pretty much done.
Anyway... here it is!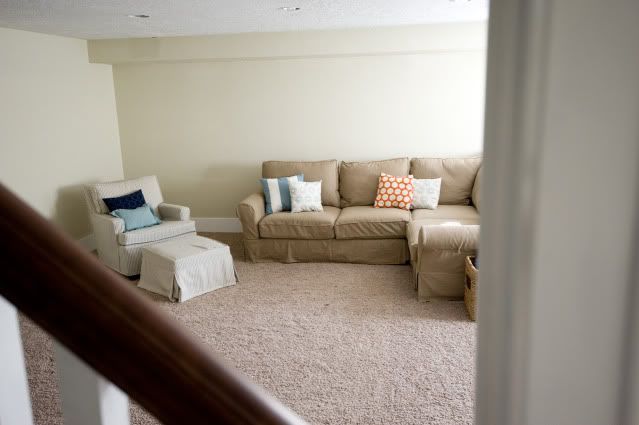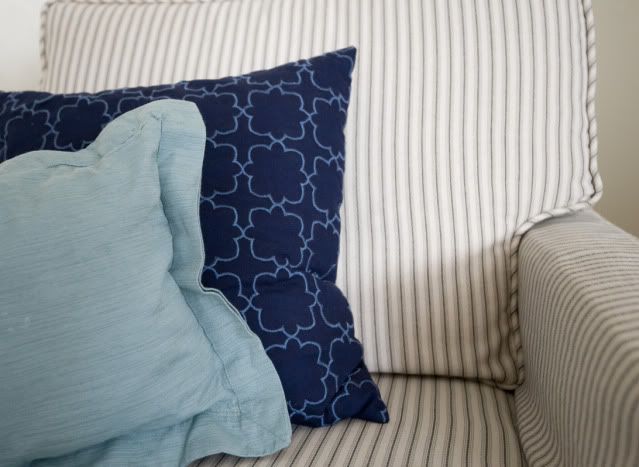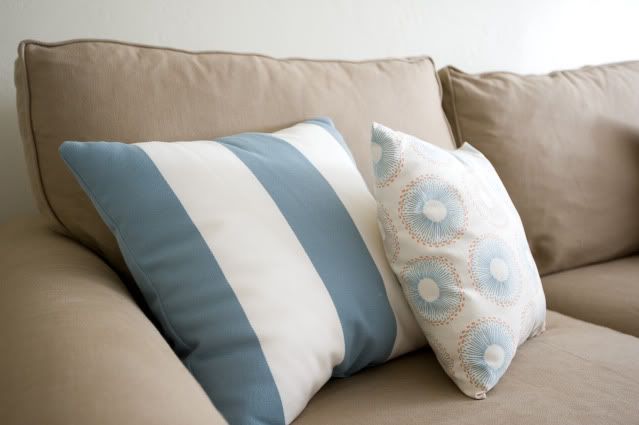 The built in bookshelf shown below has already progressed. We finally found time to paint the bead board back. It's looking great! I'll share that another time.
The stairs are my favorite part of the whole basement!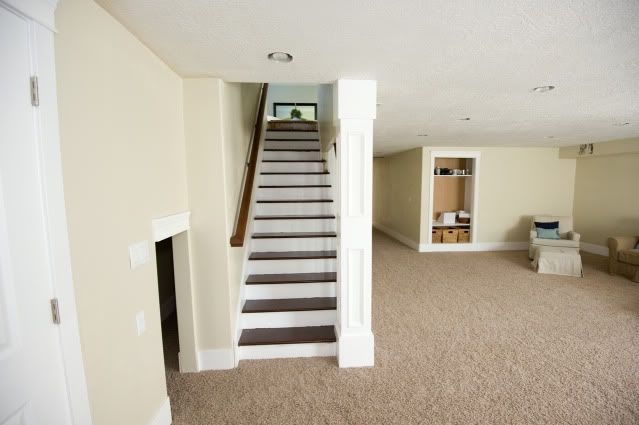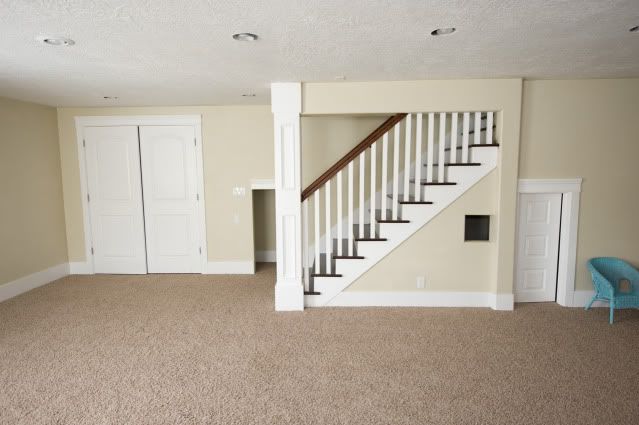 Guest room/possible craft space? Still deciding if I want to take over a corner of this room for sewing and crafting. I made that comforter the year I met Scott (8 years ago) with my own two hands and my sewing machine. It's been in storage for most of our marriage. I pulled it out and decided I'm not sure if I'll end up using it anyway, but for now it's better than just a sheet.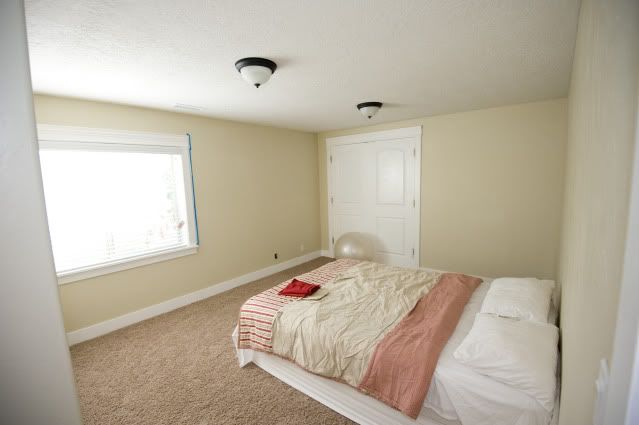 Keepin' it real.
This is what the toy room looks like 80% of the time. And it's ok with me. They've been having a lot of fun in there!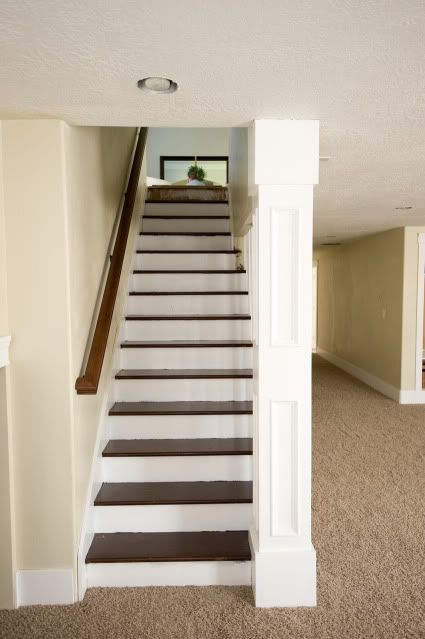 And here's a preview of the next big thing for us: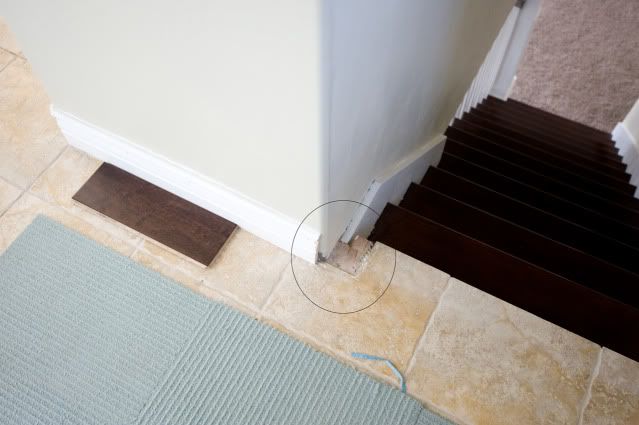 Yep, we're certifiably insane. This is just a piece of it though. Removing that door frame going down the stairs left a spot where there was no flooring. That's okay because we've got plans...
When we bought this house, we knew we would be wanting a larger dining area. The time has come. With three little fellas, we now need a larger table than the little 4 seater (with adorable x-back chairs) that was our very first furniture purchase together just after we were engaged. We are maxed out. We want and need a larger table with room for our growing family (and room to expand for when we have guests). So... we're adding on the the back of our house and making our dining room larger! It's going to change the whole look of the back side of our house, and I'm so excited for the possibilities it opens up for our kitchen.
I've disliked the tile from day one, and with the addition in the works, we decided it would be a good time to rip all of that tile out, along with the light colored carpet in the bedrooms, family room and living room. We'll replace it with a dark hardwood that will blend with the wood on the stairs. We had hardwood throughout the entire upstairs in our old house and we loved it. I can't wait for this project! We're in the planning stages right now, and hope to start sometime in the spring. But for now, back to the basement...
We love it, it's been so nice to use all of the space in our home instead of just living out of half of it. This was our second basement finishing in a two year time span. I'm happy to say, we'll be enjoying this one much longer than we did the last. The office still has some work going on, but I'll for sure share it as we get 'er done!