I'm back! I know it's been a while since I've really posted anything, I've had a very sick little boy. He was nearly hospitalized over Thanksgiving, he's had pneumonia and a few other yuckies, but he's doing much better. It's nice to have him healing and have life back to "normal", it was crazy there for a while!
I'm excited to share our Christmas Tree this year, we've added a few more fun ornaments, each year we add a new picture of our boys in a little ornament frame. We added more colors to the tree this year. We kind of had to. A few years of toddlers running around really took a toll on my ornaments.
So on Monday, the boys and I went to Target and purchased a new star (ours was cute, but it wouldn't stay on anymore. We fought with it for weeks last year.) I chose this little vintage looking beauty...
And we added some more bright and colorful ornaments in mostly red, green, blue and orange, but there are a few other colors in there too.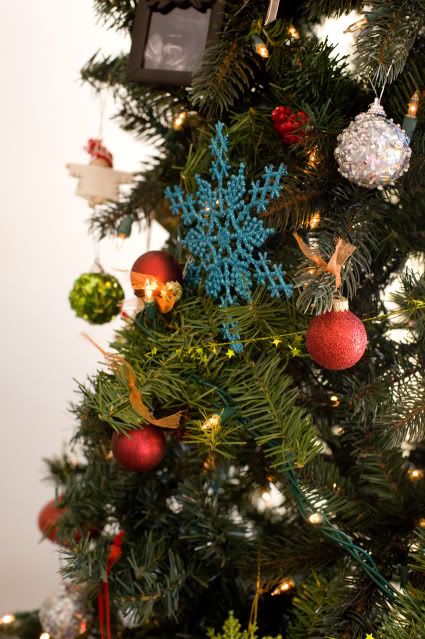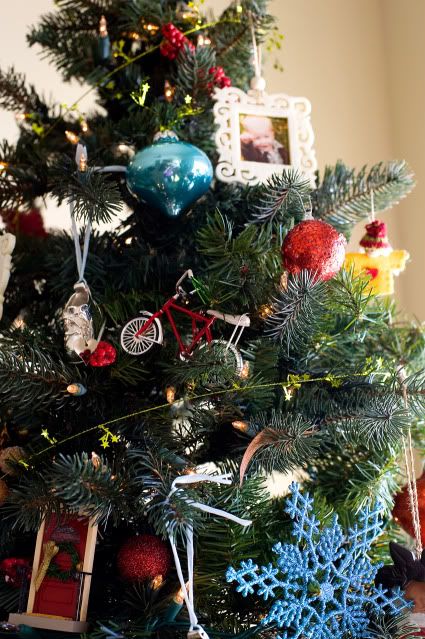 Our yearly picture ornaments look right at home with all of the fun bright colors. I even found some cute little clothespin children with fun little hats and sweaters in bright colors. The boys helped pick the ornaments, they both liked the glittery snowflakes.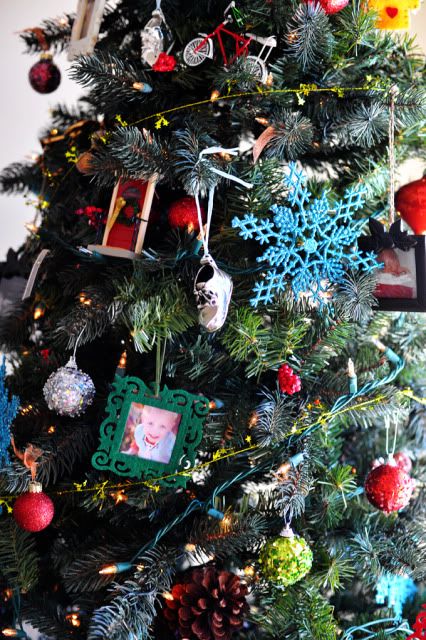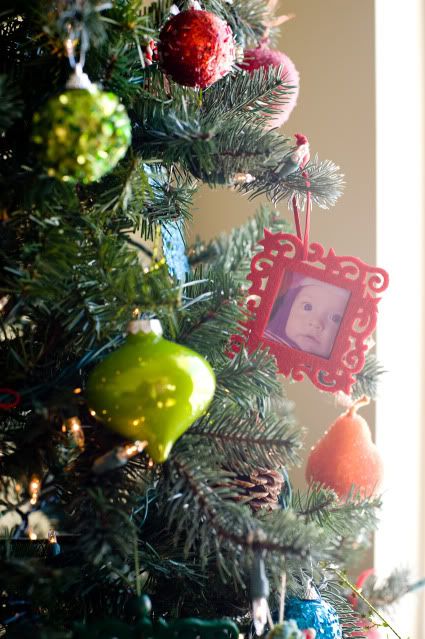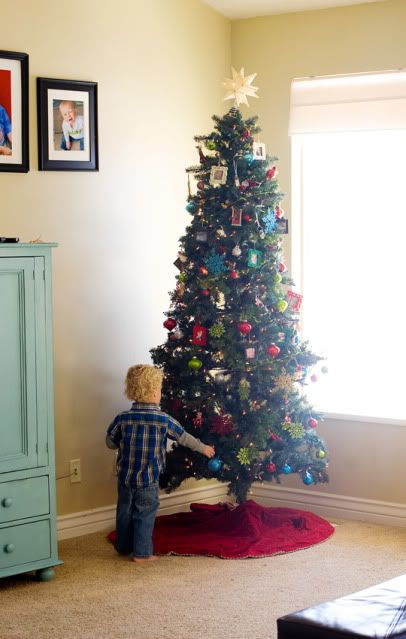 I took these pictures while Carter was at school, and Owen really enjoyed "helping" me out. He kept asking "did ya get a picsha of this one?" and pointing to each ornament he could reach. :)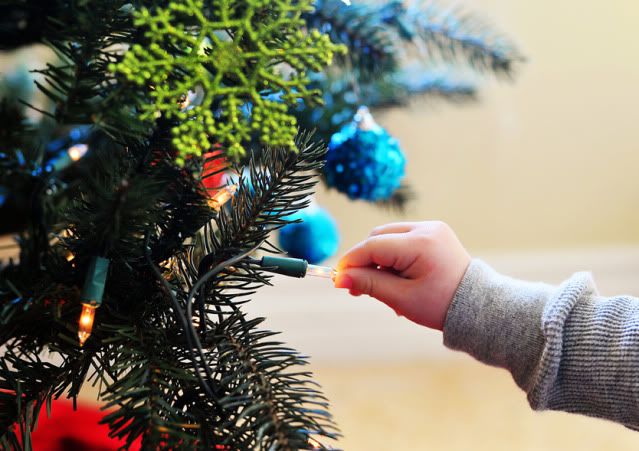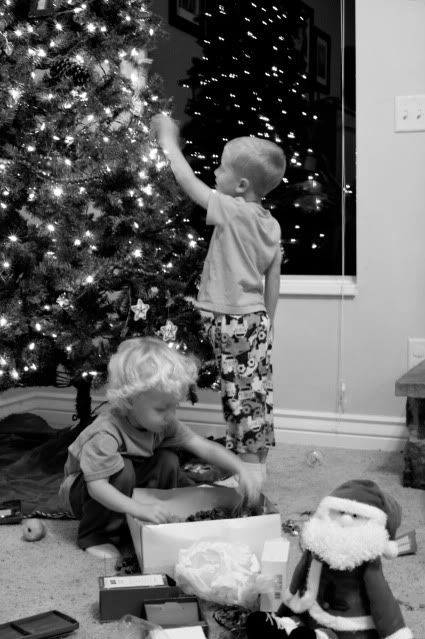 My husband and I were married in Nov of 2004, our colors where a rusty orange and a bold red. That first year as newlyweds I had a ton of red and orange ribbons left over, so we used them on our first tree. Every year after that I added to my orange and red theme.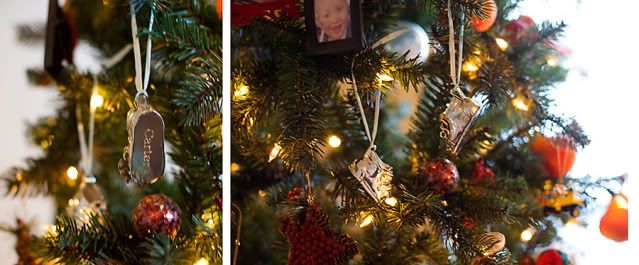 As our boys came along, we added a silver booty with their name engraved on the bottom for each boy, and each year we've added a new photo frame ornament with a recent picture. I noticed last year that our tree was sure looking naked.
We knew we needed more ornaments, and rather than buy all orange and red again, we decided that we don't want a matchy tree now that we have our little fellas and they're getting old enough to make ornaments, we want to include their homemade ornaments year after year, and with that, we decided to add more colors to the tree.
We went from pulled together and coordinated to bright and colorful and a little crazy. I was nervous about it, but I like the change, it's been fun!
But mostly I just like that we'll add to this year after year and have a tree full of our kids art work and our colorful memories.
Merry Christmas!
Next up:
The Mantel!